Vanguard 18 Hovercraft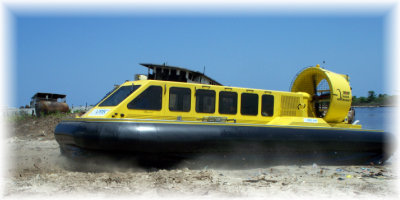 Powered by a 350 horsepower Cummins Diesel engine, the Vanair Vanguard V18 offers extra space for cargo as well as our standard 60-inch door for easy loading of stretchers and supplies or can hold up to 18 people for evacuation across both land or water.
The Vanair Vanguard comes equipped to quickly respond to any disaster, with required navigation lights, marine VHF radio, GPS, cabin heating and ventilation as standard equipment.
CLICK ON IMAGES BELOW FOR LARGER VIEW OF VANGUARD 18 PHOTOS.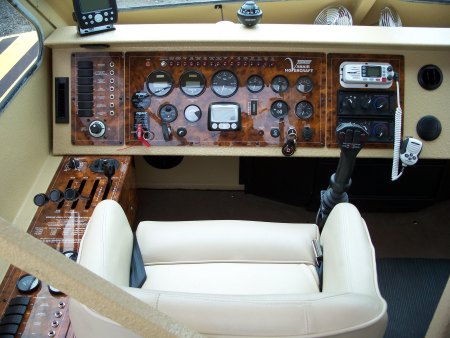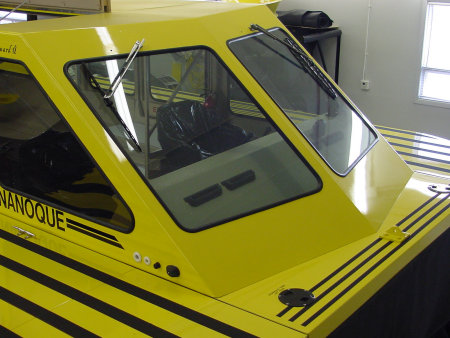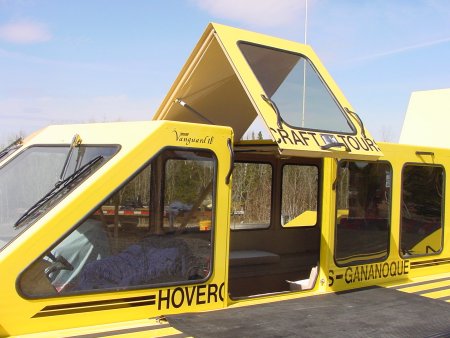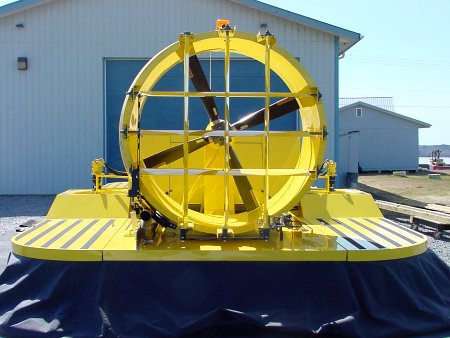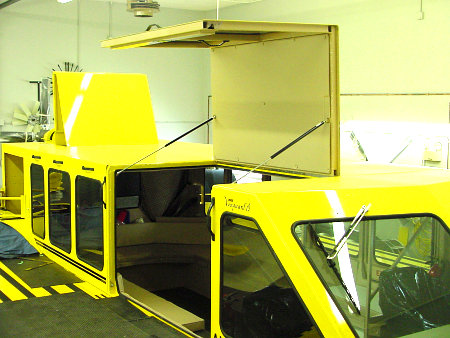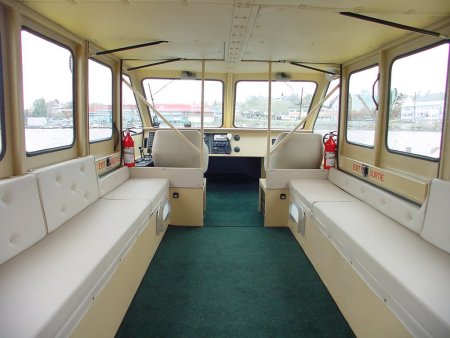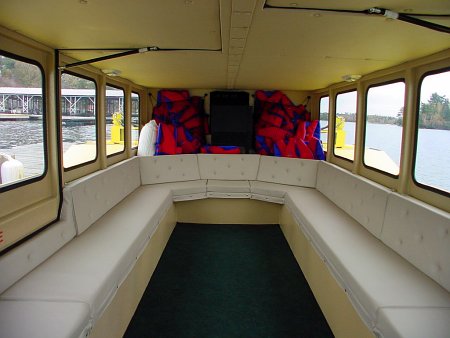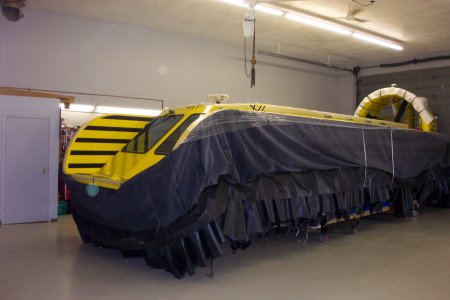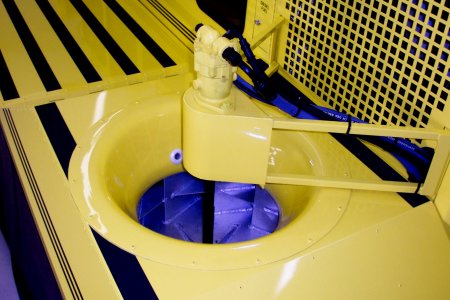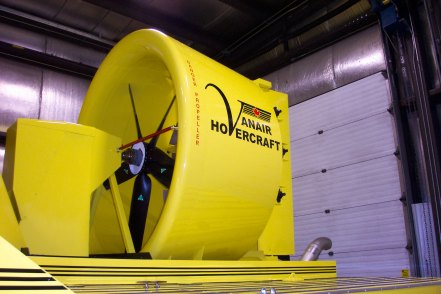 Overview
Superior control
Full control under static hover conditions
Control during braking and reverse
Responsive pitch trim control
Precise pitch control by elevators
Craft is equipped with ballast tanks
Removable Sides
Highly Transportable
Small Storage Requirements
Hydrodynamic Planing Surface Hull
Safe recovery in rough water in the event of engine failure
Loop Segmented Skirt
Loop and segmented for passenger comfort
Anti spray skirt to reduce spray
Air Cushion Supply
Lift provided by two ducted fans
Welded aluminum hull and superstructure
Built primarily of Marine grade aluminum, for many years of trouble-free service
Specifications
HULL & SUPERSTRUCTURE: ALUMINUM
LENGTH: 36' 4 in - 11.05M
WIDTH side structures on: 14' 5" - 4.41M
WIDTH side structures down: 8' 5" - 2.59 M
HEIGHT OFF CUSHION: 10' 2" - 3.10 M
PAYLOAD - maximum: 5000 lbs - 2267 KG
CUSHION HEIGHT: 18" - 0.45M
FUEL CAPACITY: 60 GAL - 271 LT
ENGINE - DIESEL: 350 HP
SEATING CAPACITY: 18 plus operator
SPEED - cruise on water: 35 Knots - 64.9 KMPH
FUEL CONSUMPTION - full Payload: 7.3 gallons/hr - 33 litres/hr
ENDURANCE: 8 Hours
WAVE HEIGHT - full Payload: 39 inches - 1 Meter
BRAKING: FULL REVERSING PROPELLER
PITCH & TRIM CONTROL: ELEVATORS
BALLAST SYSTEM
SKIRT SYSTEM: LOOP & SEGMENT
STANDARD FEATURES ON VANGUARD 18
Lift Fans on each side to provide the lift for the craft
Variable lift/thrust control system
Ballast system
Elevator pitch trim control
Variable Pitch - Full Reversing Propeller
Loop and segmented skirt system
Anti spray skirt
Windshield wipers
Cabin heating and ventilation
Complete instrumentation
Navigation Lights
Tinted windows
GPS
VHF Radio
OPTIONAL EQUIPMENT FOR VANGUARD 18
Boarding Ladder with Hand Rail
Radar
Life Raft
On-board spares kit
Air Conditioning
Cargo area tie-downs
Custom interior
Custom exterior paint scheme
Remote control spot light
Interior communication system
Complete Safety Kit for water operations
Spreader Bar to lift craft
Fitted cover
Custom Trailer
Shipping Pallet
Shrink Wrapping
Engine Arctic Heater